Michelle Radwanski D.V.M.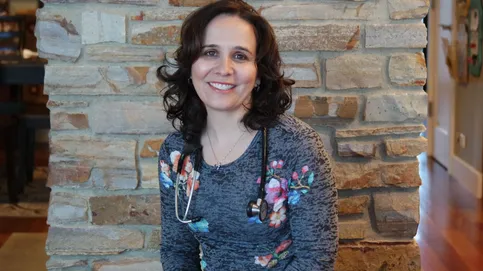 Dr. Radwanski graduated from Benet Academy in 1993. She originally thought she wanted to be a human doctor but decided hospitals were not for her. The summer before she graduated from college, she decided to combine her love of animals with medicine. She worked at a veterinary hospital as a receptionist, completed an externship at the Brookfield Zoo, and routinely visited an equine hospital in between finishing some college courses to graduate. She then earned her Bachelor of Science Degree from Benedictine University in 1996. She completed her Doctorate of Veterinary Medicine with honors in 2000 at the University of Illinois in Urbana-Champaign. Since then, she has over 21 years of experience caring for animals in the western suburbs of Chicago.

She is skilled in diagnostics, anesthetics, surgical, and dental procedures. She hold a special interest in preventative medicine, senior care, dermatology, pain management, and dentistry. She has training in reducing pet's anxiety when coming into the hospital.She feels the emotional care is needed like the physical care for your pet as well. She will treat and care for your pet like she does her own.

If she is not thinking about your animals, she is most likely with her husband, two sons, and daughter. Her home is proudly shared with Buddy; a Goldendoodle adopted at 9 months of age from Wagging Hearts; Sunshine, a Labradoodle mix adopted at 6 month of age from Mobile Mutts; and Roxy, a French Bulldog adopted from a loving family that could not keep her. Adoption is always recommended by this veterinarian.

Dr. Radwanski would love for you to depend on her for your pets care. She has become a trusted veterinarian in the community and holds that dear to her heart.
---